Navigate to: Home » BICON Cable Accessories » BICON Cable Cleats » BICON Heavy Duty Two Bolt Aluminium Cleat 370 Series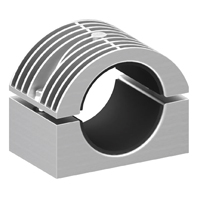 Heavy Duty Two Bolt Cleat (Aluminium)

370 Series


• Ideally suitable for larger cables with diameters 100 to 159 mm.
• Manufactured from aluminium alloy.
• Two-piece, two fixing design.
• Operating temperature -60°C to +105°C.
• Designed to protect the cable sheaths during installation.
• Plain finish - for normal industrial areas or outdoor unpolluted areas.
• Epoxy coated versions available for harsher environments.
• Supplied with rubber liners.
• Tested in accordance with BS EN 61914.

Contact the technical team who will be able to match the correct cleat and spacing to the size of cable and installation design.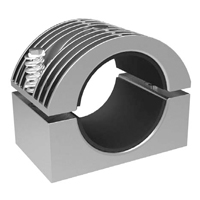 *Technical data subject to change without notice






Performance data
| | |
| --- | --- |
| Test Standard | EN 50368:2003 |
| Type | 6.1.1 Metallic |
| Impact Resistance | 6.3.3 Medium |
| Lateral Load | 50 kN |
| Axial Load | 8 kN |
| Needle Flame | >120 secs |
*Technical data subject to change without notice


BICON is a registered trademark
of The Prysmian Group